Hello. This is Klaytn API Service team.
Klaytn API Service will send you a billing via email no later than the 2th of every month.
Please refer to the following information about how to check your billing.
Go to the KAS console and log in.
In the left menu, Click My Page - Billing.
You can check the usage of the product you purchased and the fee charged.
Also, click the arrow button on the right to see the basic fee, additional usage and fee.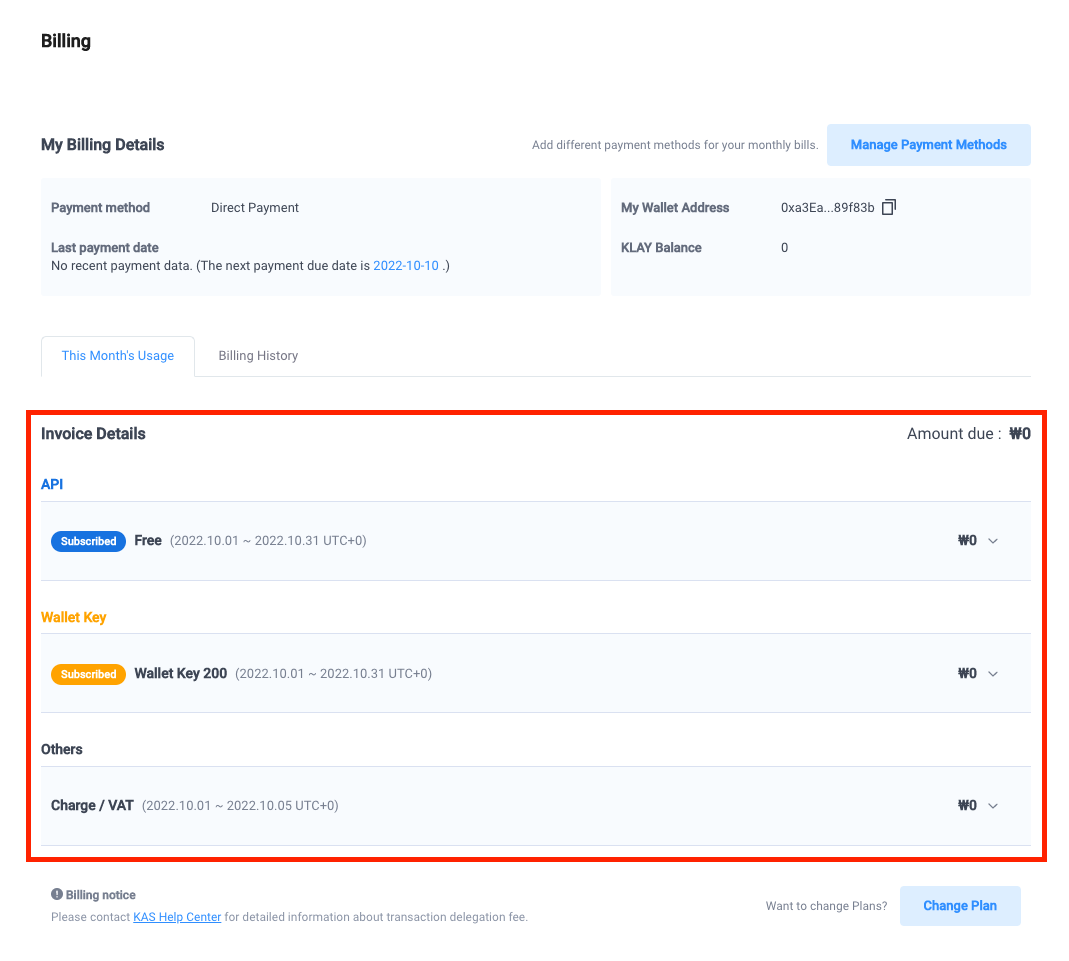 For any additional questions, you may select Inquiry Registration above the KAS Help Center page where you can register your inquiry.
Thank you.