What Are the Features of KAS Help Center?
Hello. This is Klaytn API Service team.
Please refer to the following information about the features of KAS Help Center.
---
1. Inquires
If you have any questions, please click on the 'Inquiry' button at the center of the main page to read the inquiry policy first, and then submit one through the 'Inquiry Registration' button at the top right of the page or the bottom of the article itself.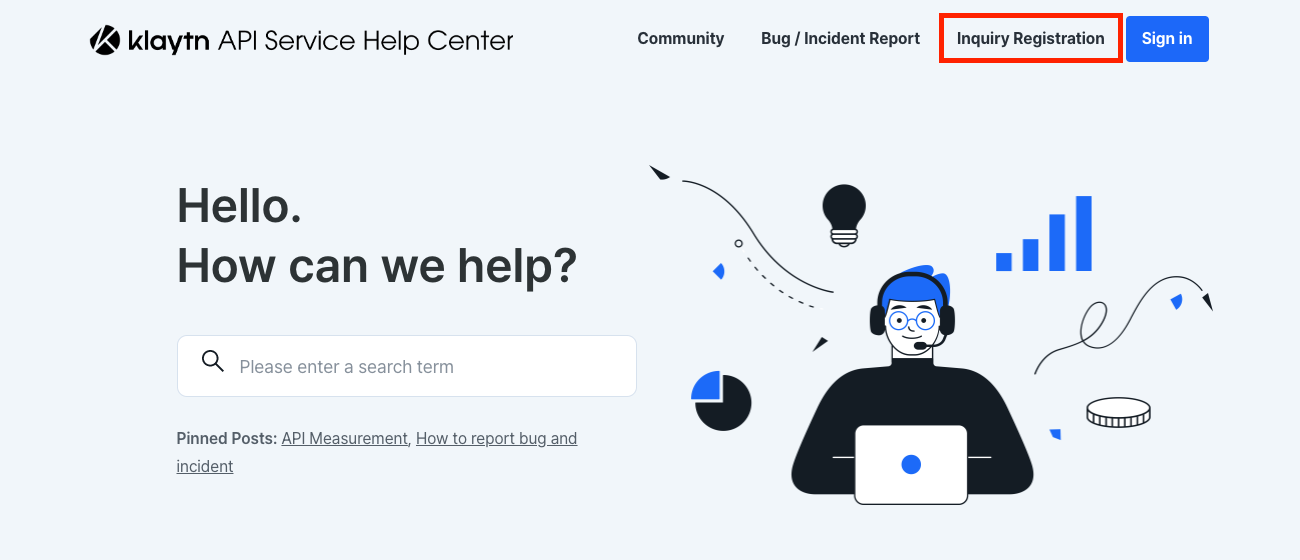 However, many of the numerous questions that arise in the process of using KAS are likely to have been answered already in the 'FAQ', so we recommend you to check it out first.
You can click on the 'FAQ' button on the main page to choose between a total of three categories, API, payment, and account-related questions, in order to find out the necessary information.
Alternatively, If you have a special topic in mind to check out, you can do so very quickly by entering the keywords in the search box.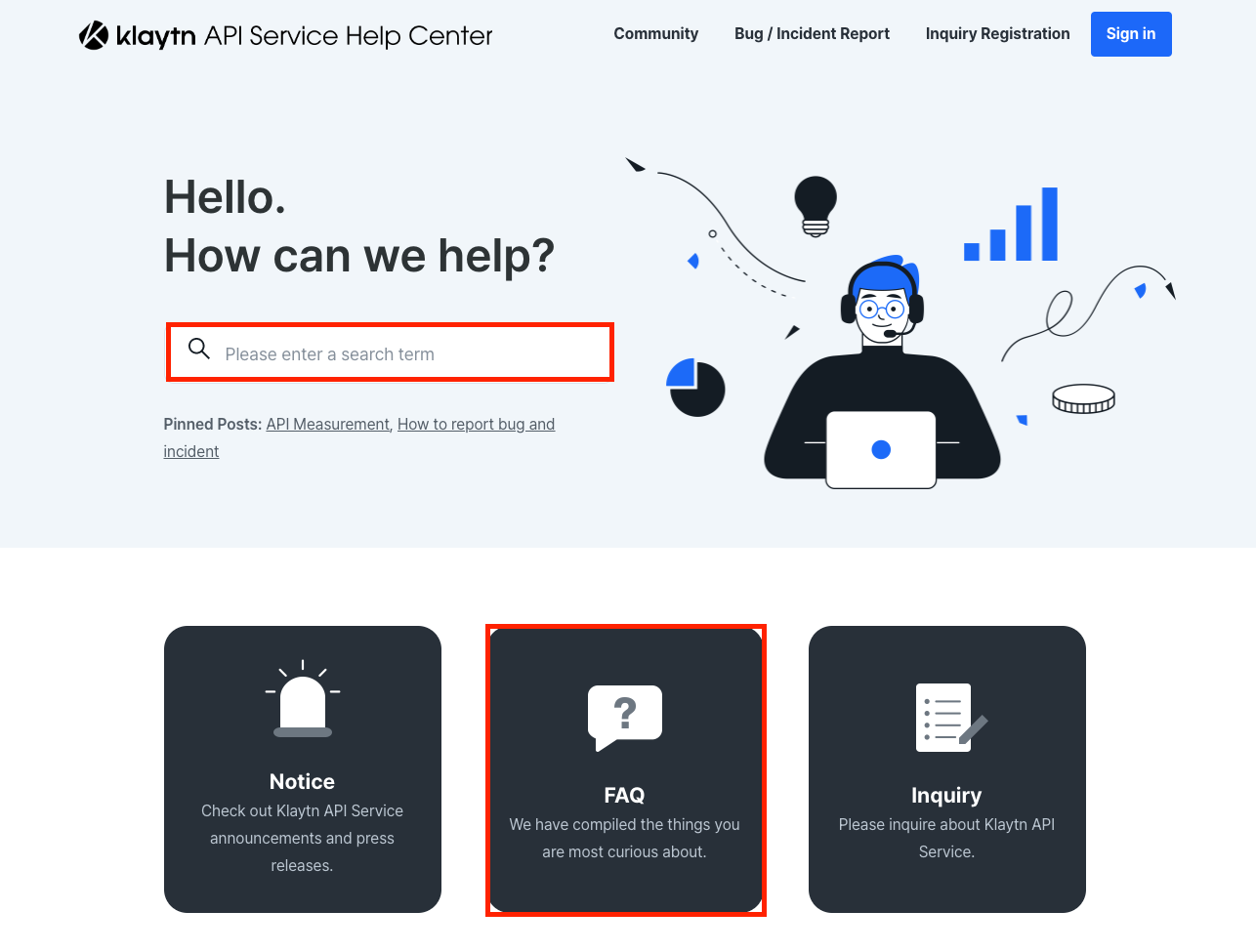 2. Bugs and Incidents
If you find any bugs or incidents while using KAS, , learn about the matter in general through the 'Klaytn API Service Bugs & incidents Report' page, and please click on the 'Bug & Incidents Report' button on the top right-hand corner to send out a report.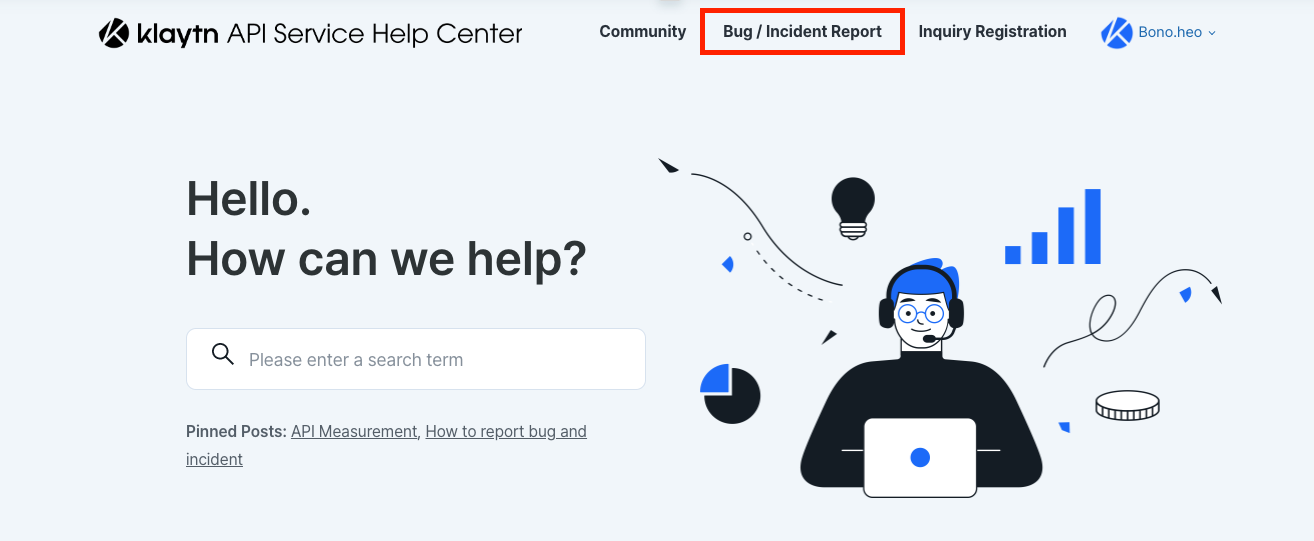 3. My Activities
Finally, in order to view your activity history in the KAS Help Center, click on your profile at the top right corner then click on 'My activities'. Here, you can view your requests, contributions, and follows.
Request: You can check the status of registered tickets.
Contributions: You can check the status of your posts and comments
Following: Here, Articles, posts, users, etc. which you have been following are displayed. You will also be able to check out the posts or articles written by you.
For any additional questions, you may select Inquiry Registration above the KAS Help Center page where you can register your inquiry.
Thank you.
Klaytn API Service team.