Where Do I Check My Current API Usage?
Hello. This is Klaytn API Service team.
Please refer to the following information about how to check your current API usage.
1. Go to KAS Console page and login into KAS.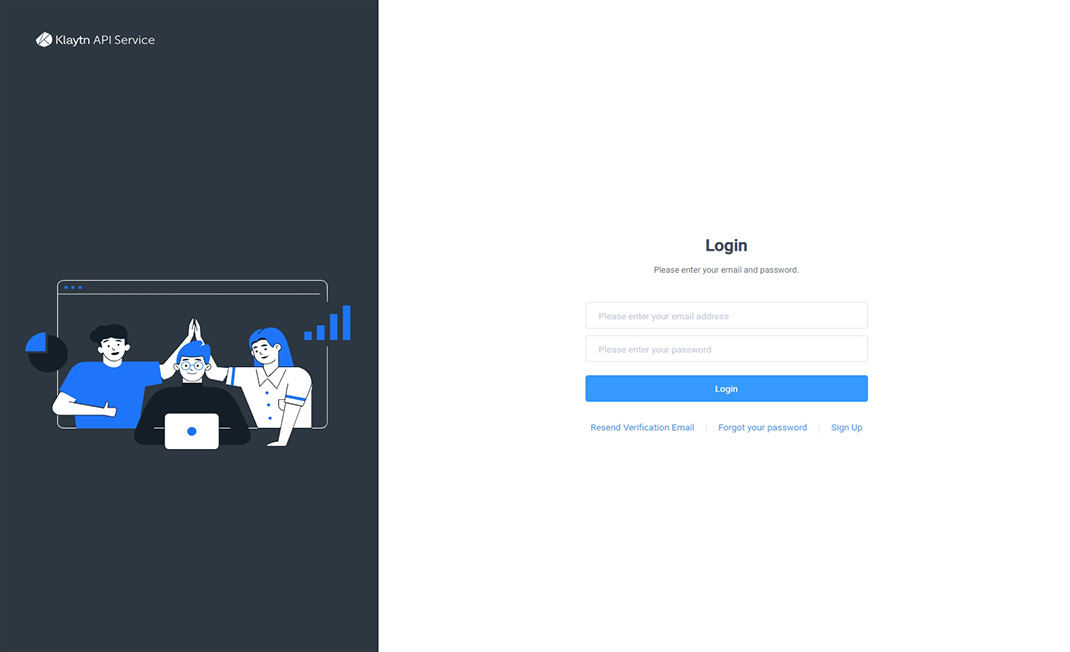 2. You can see how many API calls you've made so far in this month on the right side of the page.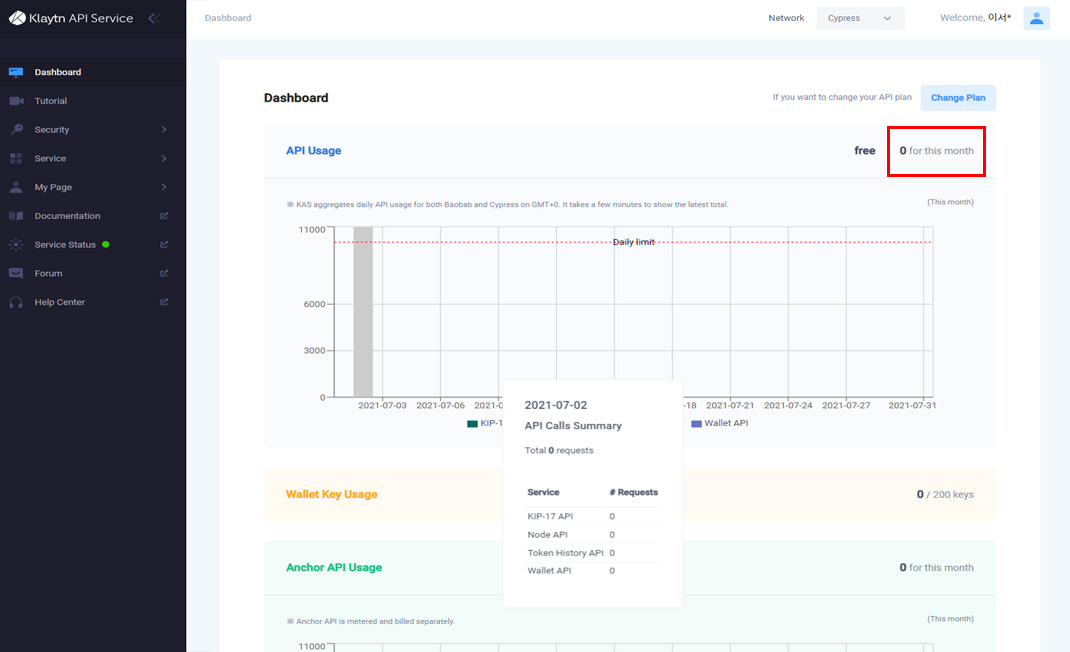 3. You can also see daily API calls summary. Move your mouse cursor to the desired date. Then you'll
see how many API calls you made on each service on that day.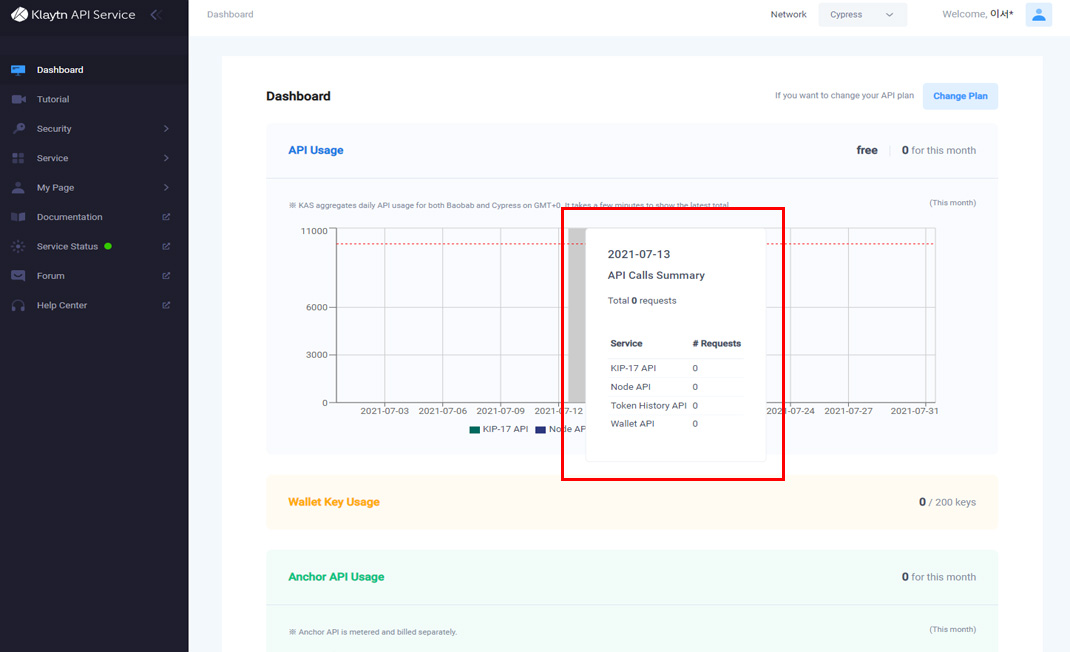 If you need the record of the data you used during a certain period or any additional question,
please contact us through Inquiry Registration above the KAS Help Center page where you can
register your inquiry.

Thank you.
Klaytn API Service team.